"I go to the United States to visit our long-term tire dealers, and another important reason is to learn the business model of American tire chain stores. I have decided to undertake a second start-up!" The group's President Tim Liang told the Xinhua News Agency Research Team who recently visited Crowntyre Industrial for an interview, when he was busy preparing for the trip to the United States the next day.
Crowntyre Industrial is one of the leading private enterprises exporting tires in Qingdao. Tim Liang's trip to the United States is to pave the way for the group to switch to the domestic market.
A Difficult Choice:
Multiple Attacks Caused Sudden Increase in Pressure

The international financial crisis two years ago affected many foreign trade companies in China. Crowntyre Industrial, whose core business is exporting tires, also suffered a severe loss.
Tim commented, "External demand is frustrated, domestic and foreign tire manufacturers have reduced production, and the market potential is grim. We have changed our thinking in the face of adversity, and restructured our product range for export and target markets. Our export focus has shifted from low-end truck tires and agricultural vehicle tire products to high-performance tire products for medium-high-end cars. We have survived the crisis by sticking to the traditional markets of Europe and the United States, and actively developing emerging markets such as Southeast Asia, Africa, and Latin America."
In fact, because of its own branded high-end tire products, Crowntyre's export performances have still achieved remarkable growth despite of the crisis, with export turnover of US $ 70 million in 2009 and US $ 120 million in 2010. But the risks behind the high growth worry Tim Liang.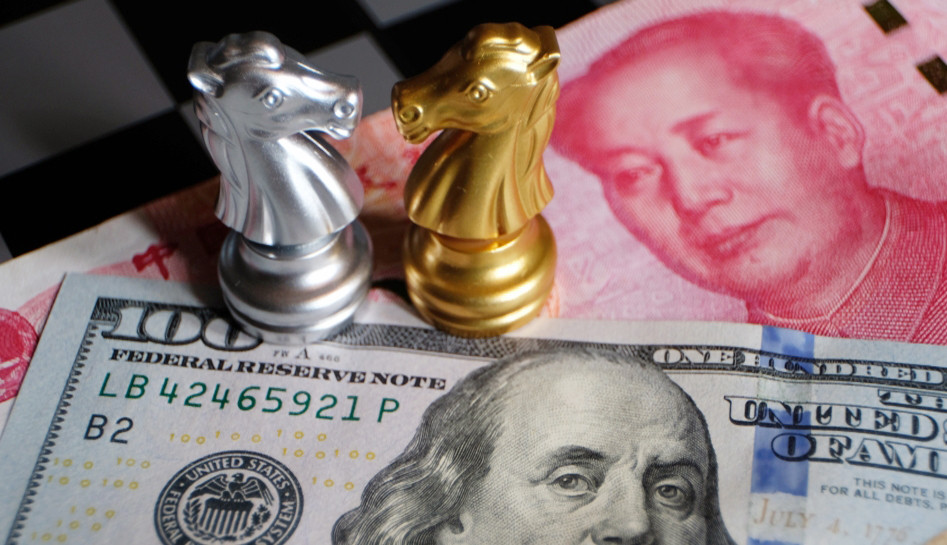 "In the long run, international traders are facing a harder time." Tim Liang told reporters. In September 2009, the United States has increased the tariffs from 4% to 39% on passenger car and light truck tires exported from China to the United States, on the grounds that Chinese tire exports have affected local American industry players and American jobs were allegedly lost to the mass Chinese production. As a result, many Chinese tire manufacturers collapsed or partially suspended production at that time, and the export of tires to the US market was temporarily stopped. Although sales to the U.S. market are now recovering, China's exports of U.S. car tires fell by 40.6%, compared with an increase of over 60% exports from South Korea, Indonesia, Thailand and other countries since the U.S. implemented special safeguards against Chinese-made tires in September 2009, as of the end of August 2010, according to a professional magazine in the United States.
In addition to trade protection, it is also one of the risks facing export trade that domestic export companies and tire manufacturing companies do not have the control over the pricing of key raw materials. Taking rubber, the key material for making tires as an example, China is the largest user of natural rubber, but the pricing power is in the hands of foreign trade intermediaries and hot money.
"In 2007, the global natural rubber price once rose to a historical high of US $ 3,200 per ton. Although the price fell to US $ 1,200 in 2008 due to the financial crisis, with the rapid recovery of the economy and the ongoing depreciation of US dollars, the selling price of natural rubber has hit record highs successively, rising by 25% between October and November. The spot price is close to US $ 4,500 per ton, therefore both manufacturers and distributors are under tremendous pressure." Tim Liang said.
The upstream tire manufacturing industry has no right to control the price of raw materials and suffers from rising costs. The average gross profit margin is less than 5%. Intermediaries often encounter export barriers and market risks are increasing. Where is the way out of international trade business? Tim Liang and his young team stand at the crossroads.

Active Transformation:
Explore Domestic Auto Service Market

In a dilemma, Tim Liang turned his attention to the domestic market. Crowntyre Industrial decided to continue to strengthen its foreign trade business while turning to the domestic automotive aftermarket.
"Doing domestic chain business is very difficult and hard, but now we have to adapt to changes to cope with challenges and seize opportunities!" Tim Liang said, "Exports have become more and more difficult, but the rapidly growing domestic auto market is undoubtedly a huge business opportunity for tire manufacturers."
In 2009, China surpassed the United States and Japan, becoming the world's largest automobile producer. As of the end of 2009, the number of motor vehicles in China was 186 million, of which private cars was 23.77 million, a year-on-year increase of 31.46%.
The large-scale entry of cars into Chinese households will undoubtedly stimulate the "gold market" for tires. Tim Liang estimates that in 2010, China's car tire replacement market is expected to reach about 55 million, becoming the world's fastest growing market. At present, the growth rate of China's car tire replacement market is about 20% to 25%, and it will reach 150 million in the next 5 years.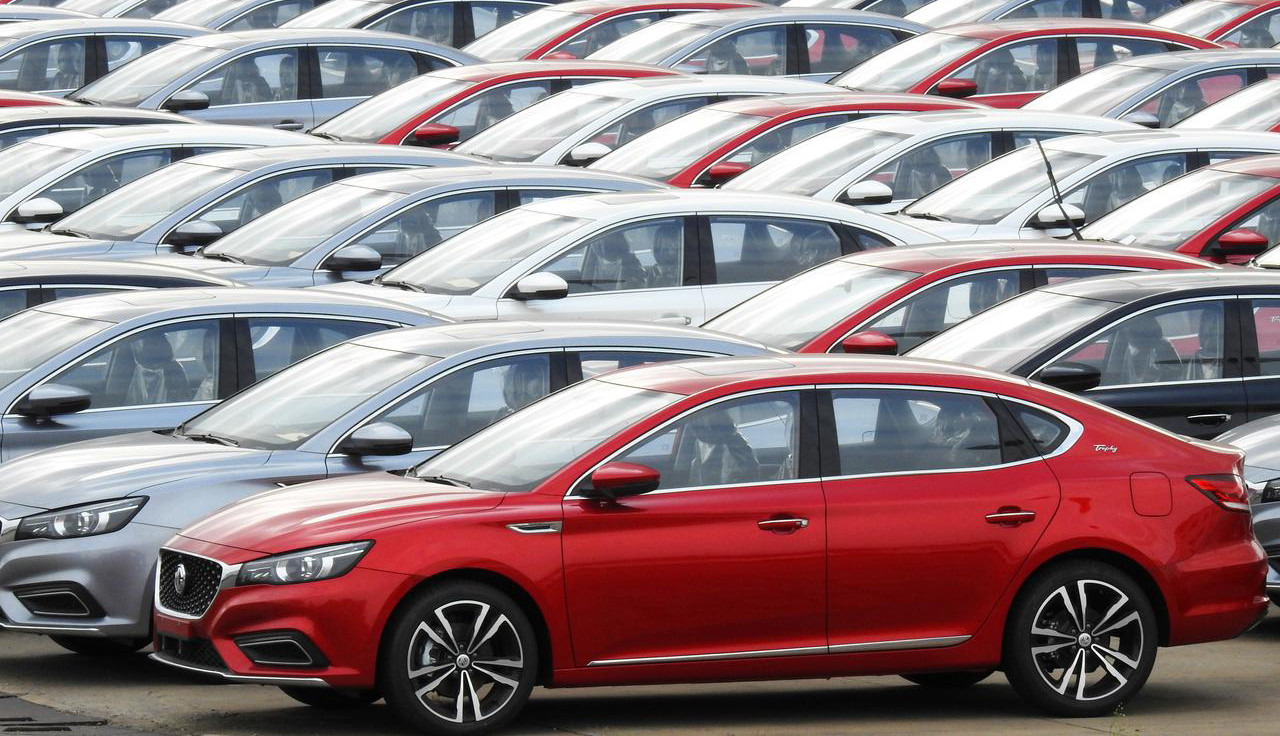 At the same time, China's policy environment to expand domestic demand will also bring opportunities for Crowntyre to switch to the domestic consumer market. "Our country has made it clear that during the Twelfth Five-Year Plan period, it is necessary to further expand domestic demand, adjust the economic structure, and propose the formation of a new situation in which consumption, investment, and export are coordinated to drive economic growth. This further strengthens our determination to transform." Tim said with strong confidence.
Long-term business relationship with European and American dealers has allowed Tim Liang to capture new business opportunities in the domestic automotive tire service market. In October 2008, he established Tirecool and built the first professional tire retail and auto service chain depot in Qingdao, embarking on the road of transformation.

Second Startup:
Creating Gome & Suning in the Tire Retail Industry

From an international trader who has established a firm foothold in the domestic and foreign markets to a domestic tire retailer, Tim Liang and his team are no different from a second-time entrepreneur. However, Tim Liang is very confident in the unique business model of Tirecool in China.
"The mature automobile service in developed countries such as Europe and the United States mainly ranges from extending tire rim replacement services and tire retail chain stores to car maintenance and repairs, while the domestic market focuses on simple car maintenance and repair and beauty. Tirecool should learn from the European and American markets to have its mature model deep rooted in the country through innovation and make it develop and grow."
In the Tirecool chain depot in downtown Qingdao, the reporter saw Michelin, Bridgestone and other major tire brands placed in the exhibition hall and on the same shelf for consumers to choose from. Products such as filters, lubricants, and car accessories used for quick repairs are also in display. From time to time there are vehicles coming in for maintenance.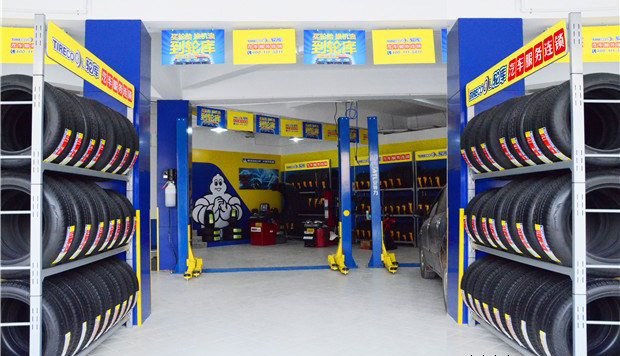 "The auto service market is becoming more and more subdivided, and we are confident to become a professional tire retailer and service provider." Tim Liang told reporters that the first Tirecool opened in Qingdao last year achieved sales growth of 120%, then he opened four more new chain stores.
Tim Liang said that at present, nearly nine out of ten of the domestic auto tire market services are occupied by international brands, of which the most important tire replacement market dominated by domestic brands is less than 20%. International brands are increasing their distribution channels in China. For example, international tire giant Michelin has more than 1,000 franchise retail stores in China, and Bridgestone's "Wings of Cars" has developed rapidly in recent years. "If the privately owned independent brands do not quickly join in the domestic auto service market by now, it will be too late when the international brands have divided the market." Tim Liang said.
Tim Liang is laying out his business kingdom of Tirecool across the national territory. On December 18th, Crowntyre Industrial will open a Tirecool flagship chain store in the Wangjing area of Beijing, and relocate Tirecool's headquarter from Qingdao to Beijing. At the same time, two brand new Tirecool depots will be opened in Qingdao. In the next ten years, Tim Liang plans to establish 100 stores in first- and second-tier cities.
"Our goal is to explore China's auto after-sales service market by turning Tirecool into the number one brand in China's tire retail chain industry to provide more professional and convenient services for the rapidly growing domestic auto after-sales service market."

Source: Xinhuanet