Crowntyre Industrial grandly debuting at the third Reifen China exhibition with its latest products, attracting wide attention from the audience. TireChinaNet was honoured to interview Mr. Yuan, the deputy general manager of Crowntyre, covering popular topics recently.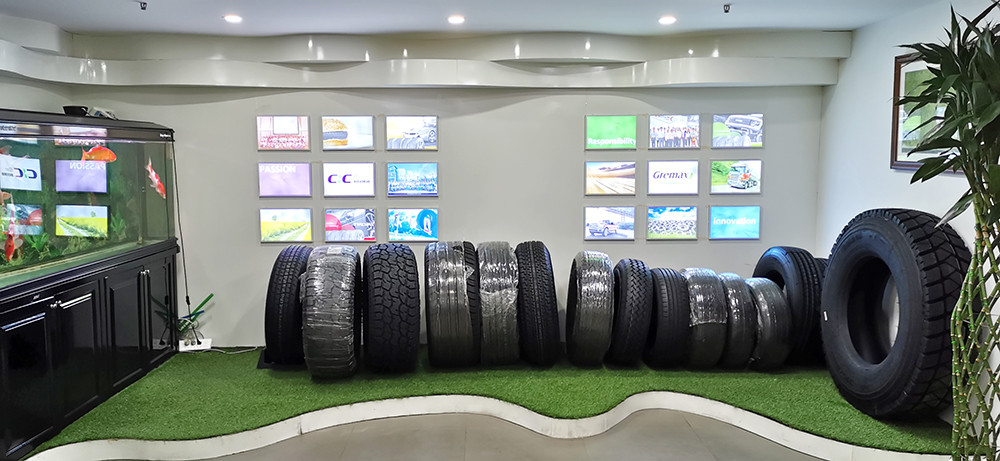 Company's Profile: Qingdao Crowntyre Industrial Co., Ltd. is a dynamic and fast-growing company, a professional Chinese supplier of passenger car tyres, ultra-high performance tyres, winter tyres, truck and bus tyres and specialty commercial tyres including OTR, agricultural and industrial tyres.

TireChinaNet: Good Afternoon, Mr. Yuan, thank you for your time. First of all, would you please briefly introduce Crowntyre Industrial to the audience?

Yuan: Thank you for having me. Crowntyre was founded in 2006. It has been developing very rapidly just three years after establishment, fully grasp the prescience of the rapid development of China's tyre market and tyre industry. Over the past three years, our company has expanded its business very quickly, launching a product series that is diversified and complete. For now, we mainly focus on semi-steel tyres, as well as agricultural and industrial tyres. We have countless business partners around the globe.

TireChinaNet: Since the outbreak of the global financial tsunami last year, the global economy has been hit hard. How is the business operations going at Crowntyre this year?

Yuan: We're looking at a quite satisfying revenue this year. The pace of our development is in accordance with the development of the Chinese tyre industry, the revenue, sales, and production of which have all reached a new high. Generally speaking, we have reached a higher level this year, compared to last year's performance.
TireChinaNet: As an international trading company, which countries and regions does Crowntyre mainly export its products to?

Yuan: We are a comprehensive trading enterprise, specialising in the design, marketing and exporting of tyres. Currently our major markets include the United States, Europe, the Middle East, Africa, South America and other countries and regions.
TireChinaNet: Nowdays, the competition in the tyre industry is considerably intense, from product competition to service competition, what strategy does Crowntyre take in this regard?

Yuan: It is still a matter of price for Chinese products to enter foreign markets. The quality/price ratio has to be really high to gain competitiveness. We are focusing on building our own brands, and strive to achieve an all-win results with our manufacturing partners. After years of hard work, we have achieved considerable results. I personally believe the brand awareness of Chinese tyres is gradually expanding across the world.
TireChinaNet: With the recovery of economy and improvement of market situation, will you adjust your strategy in the international market?

Yuan: First of all, we must further improve the quality of products, and then create a more diversified product range. We also hope the efforts of the domestic industry as a whole can make Chinese tyres a benchmark of the world tyre market.
TireChinaNet: Looking back to the past and looking forward to the future, what development plans does Crowntyre have in the next year?

Yuan: We would certainly further expand our business scope in the coming 2020. Since the export trade is severely affected by the international environment, we must not only develop new markets, but also restore some markets which have existed before the financial crisis. Next step, we will adjust our product range, choose better partners, and continue to expand the scope of business, jointly develop new markets, and strive for better development.

Source: TireChina