China is strong when the young are strong - this is the best interpretation of the lifelong struggle of Tim Liang, Chairman of Crown International Corporation.
When he was in junior high school, Tim changed his first name character to the one with the meaning of self-improvement, with the intention to motivate himself and strive for the better. The name accompanied his years of life as a student. Many years later, this self-reliant young man also completed the magnificent transformation of a successful export trader – he planned out the business strategy in the domestic market, and started out as a second-time entrepreneur based in China.
Four domestic companies and two overseas companies of raw material, manufacturing and trading, from overseas business to domestic expansion, from wholesale to retail, Crown International Corporation is building a complete industrial chain of tyre industry.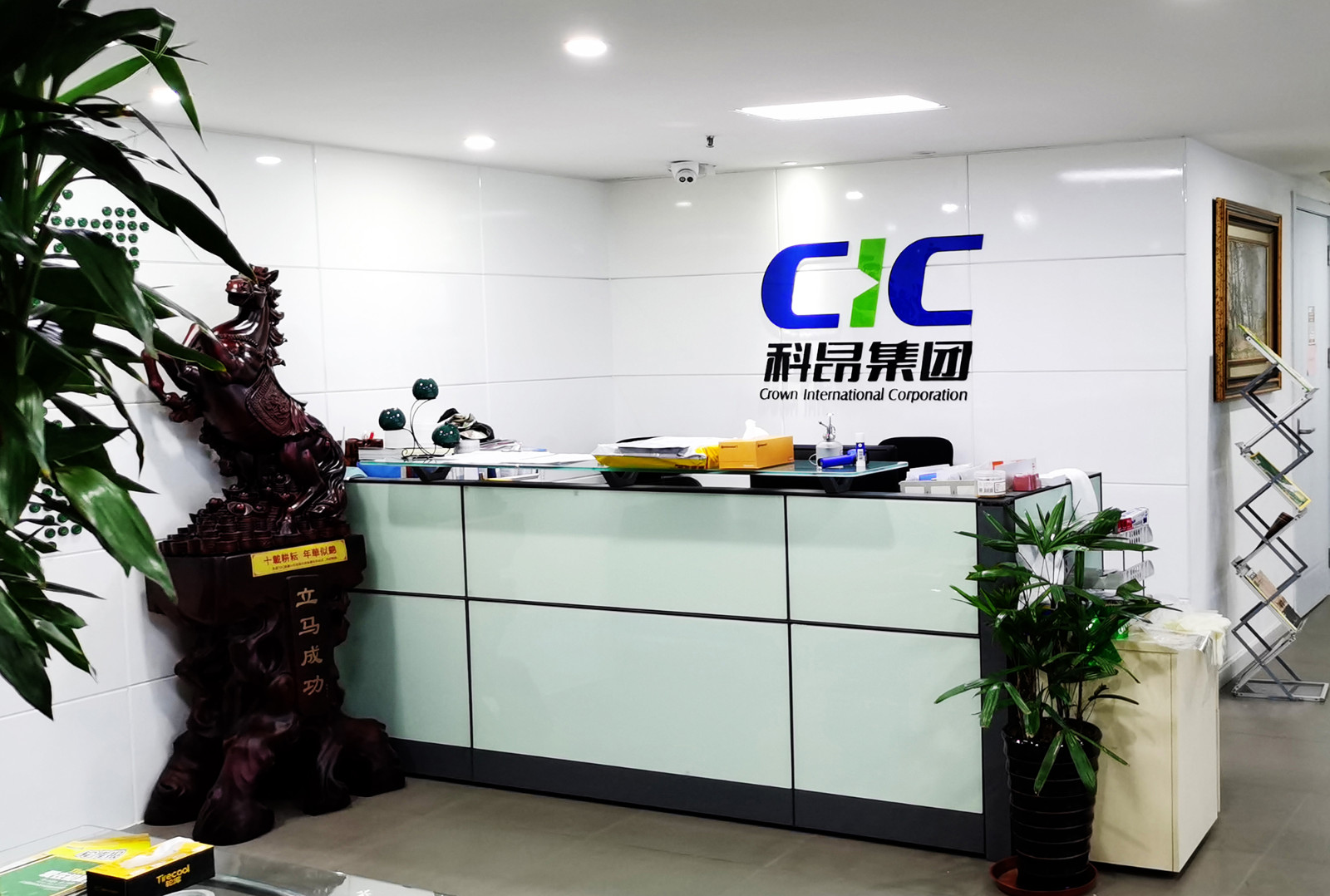 Knowledge Dream: The Cutthroat Thirstiness For Knowledge
Tim Liang, after many years of business experience, has become a man of maturity and stability. When talking about his business experience, he clearly belongs to the book-smart genre, and the nourishment in the university has greatly boosted his future business.
In 1992, the eldest kid of the Liang Family from the good old suburban Yimeng area was admitted to Qingdao University. Tim described his arrival in Qingdao as "a cutthroat longing for new knowledge" and "a whole new episode" in his life. He took an active part in club activities and served as the head of his class, as well as vice president of the student union of the college. He interacted with people from different schools, grades and majors, and was the leader in the eyes of the rest of his peer.
Tim majored in polymer materials, a new major at the time, but later found out what he was really interested in are business management and marketing, as well as English. Business people have a natural gift for business opportunities, but many times they don't realize it. Tim was one of them.
How did Tim start out as a legit business person? He recalled, second weekend into the college, his classmates invited him to visit the local flea market in the neighboring suburb. The round-trip bus fare was a huge expense, equivalent of his living expenses for a week. On the way there, he couldn't help but to wonder how he could earn back the money. It suddenly occurred to him that there was this time he visited a senior student's dormitory, when he noticed the interior walls were full of posters, while in freshmen's dormitory they were totally bare.
This had to be the business opportunity at the time. Upon arriving at the flea market, he began to look for poster sellers, of scenery, pop stars, and soccer players. The minute he got back to school, all the stuff that he bought were sold out in no time.
Having tasted the success of making a fortune on his own, Tim went to the flea market again the next weekend. This time he bought badminton rackets, calculators and sneakers at wholesale prices, and sold them out again when back to school. Now looking back, Tim believes that he's a self-taught business person.
Kids of the poor keep house earlier. Not coming from an affluent family, Tim became financially independent during his junior and senior years in college, and didn't take financial support from home for once. He worked as a tutor, organized training classes, sold movie tickets, conducted market research, and took part-time sales jobs. When he graduated from the collage, he had 3,000 RMB in his pocket. Despite of the fact that it was a huge amount of money in the year 1996, the money later went to three of his classmates who were struggling in poverty.
"At that time, the idea was very simple. I thought the company I joined after graduation would take care of food and shelter, and I could always earn money. They needed the money more than I did."


Career Dream: Frequent Job Rotations v.s. Mr. Know-It-All
After graduating from college in 1996, Tim embarked on his decade-long career in the tire industry.
He successfully joined a newly established group company, and served for 6 years. He had job rotation once every year and became a Mr. Know-It-All thanks to his rich experiences. One year after graduation, he became one of the company's most important salesforce, and was promoted to logistics manager the year followed by. In 1999, Tim was relocated to the branch office located at the free trade zone and was assigned as the director of the subsidiary manufacturing plant. He built up the factory from scratch, to a successful company of 150 employees in two and a half years. He was bestowed Outstanding Contributions Award by the group company and later became the youngest middle-level management and group vice president of the company.
Because he had a passion for what he does, Tim was full of energy every day. Business trips seem to be a chore to others, but he was never tired of it. He treated every trip as an opportunity to broaden his horizons. "I can still remember there was one time when I only stayed in Qingdao for 4 days that entire month." He felt that this experience made him grow faster than others.
Tim got promotions every year, and his workplace has been changing constantly. He moved six times during his four years in the job. In 2002, he was appointed Vice President of Marketing of the group, and his salary along with bonus reached six to seven thousand RMB per month, equivalent of the yearly per capita income of a Chinese urban resident of that year, three times of that of a rural area resident.

Having working in private enterprises for six years, Tim benefited from the abundant opportunities and the flexible corporate system and has grown a lot, but he also encountered development bottlenecks. He was later approached by an international headhunter for a vice president position of a multinational company's Greater China operation.
Tim seized the opportunity without hesitation. "In the first round I was interviewed by a Finn," he recalled, "At the time it's been six years since the last time I use any English. I couldn't understand his Finnish accent at all, and was totally frustrated thinking I must blow the chance. To my luck the company showed great interest in my career path, and gave me a second chance to redeem myself."
The second interview was scheduled a month later. Tim took advantage of the time window and used every means to pick up his English skills. One month later, he won the favor of the interviewer from the Asia Pacific headquarter.
Tim didn't think of money as his priority at the time, and was only thrilled by the chance to excel on a bigger platform. Therefore without any hesitation, he agreed to the offer of 5 thousand per month, despite knowing that he was paid one thousand lower than his previous position. Much to Tim's surprise, it turned out the interviewer was talking about US dollars! With an exchange rate of approximately 8.27 at the time, his pay level increased by almost ten times.
A watched flower never blooms, but an untended willow grows. Tim realized from this unintended good result that money is very much like sand - the tighter you hold it, the easier it will flow away from your fingers.

Entrepreneurship Dream: The Ultimate Goal - Multinational Trading Company
Moving forward into 2006, his 10-year anniversary into the workplace, Tim has grown a lot and made the heap from private enterprise to multinational company, from the bottom to the top – Tim gradually felt his capacity has exceeded what the company could offer. And after experiencing how multinational enterprise functions, he had the ambition to open up a wider world. Tim chose to resign.
His previous success of establishing two new manufacturing enterprises from the scratch has proven his ability to start a business, what Tim really needed at the moment are good project, and capital. Screening out the future growth opportunities in Chinese industries, Tim was confident that China's tyre market has great potential, so he, along with his three founding partners raised five hundred thousand initial capital and set up Crowntyre Industrial.
The initial core team was only made up of six, four in the salesforce, one for finance management, and the other one for administration and treasury. Thanks to Tim's rich work experience, good understanding of cultural differences, and excellent English skills, his leadership has witnessed the rapid development of the newly founded company, which has quickly grown to be one of the top five tyre exporter in China, with an average annual growth rate of more than 200% in the first three years.
The first three years was a honeymoon and the export business went incredibly smooth. However in 2008, the Special Tire Insurance Case initiated by the United States and the financial crisis casted a shadow on the Chinese export enterprises. Tim shifted focus to the domestic market after careful consideration, and in August he established Tirecool in Qingdao, the first professional tire retail and automobile service chain store, embarking on the journey of corporate transformation.
"The automotive service market is becoming more and more segmented, and we are confident to become a professional tire retailer and service provider." Tim said that he blueprinted two sets of networks, both domestic and overseas. Growing to be the multinational trading company was his ultimate vision of Crown International.

Philanthropy Dream: Donated 2 Million Yuan Within 7 Years of Entrepreneurship
Liang Ziqiang is the eldest of his brothers and sisters, and responsibility is his biggest characteristic. After he succeeded in his career, Tim did not forget to give back to his neighbors, his alma mater, the socially impoverished, etc. As long as he could do what he could, he was willing to lend a helping hand. Doing charity is often misunderstood as "show", so in this regard, Tim remains particularly low-key.

Not long ago, Tim, who was in the United States at the time, saw on social media that a police officer in Qingdao had died fire fighting. He privately told a colleague to find a suitable opportunity to visit his family, and sent a 5 thousand yuan condolences.
In the past few years of his enterpreneurship businesses, he has always insisted on doing charity and giving back to society from the very beginning. Every year he sends food and daily necessities during Spring Festival to the olds back in the village neighbourhood. He also sponsors village student admitted to Univeristy 4 thousand yuan every year to support their college life.
"On the 20th anniversary of graduating from high school, I went back to my alma mater to see that the teaching building was too bad. We have been graduating from high school for 20 years. The old teaching building has not changed at all, so I donated 1 million yuan to the school: 500,000 for construction and repair of the school buildings, the other 500,000 for awarding outstanding students." Doing charity bit by bit from what's close to his heart, this is Tim's determined mind.

Last year, Crown International Corporation donated 300,000 yuan to establish the Qingdao University Tirecool Scholarship. Starting from 2012, for 3 consecutive years, Crown International Corporation gives out 100,000 yuan scholarships each year, to 50 academic outstanding students, as well as students coming from underprivileged background, from the School of Chemistry, Chemical and Environmental Sciences, and the International Business School.
Last month, the teacher choir of Qingdao University faced dissolution due to lack of funds. A teacher turned to Tim for help. He immediately agreed and offered 50,000 yuan a year to help the group run.
Never Stop Learning: An Interview

ChinaTireDealer: What do you think has supported your dream for so many years?
Tim Liang: I'll say it is the sunshine mentality and positive attitude towards life challenges. I believe I belong to the third generation of private entrepreneurs in China. The first generation had the bold mind to break the ground, and the second generation, who are mainly manufacturing based, carried forward Made in China concept and made it flourish worldwide. With international vision and comprehensive knowledge base, we as the third generation should strive to achieve enterprise transformation and upgrading, and stay ahead of the international market.
ChinaTireDealer: As a successful entrepreneur, what experiences can you share with young people?
Tim Liang: I believe in spur with long accumulation and everything haste makes waste.
Excellent talents are not cultivated, they are learned by themselves, and they learn new things all the time.
After graduating from Tsinghua EMBA, I continued to study in West Point Military School, MIT Sloan School of Business, and Oxford and Cambridge in the United Kingdom with some domestic business elites. This is an example of continuous learning and improvement.

ChinaTireDealer: How do you understand the realisation of the "Chinese Dream"?
Tim Liang: From my personal point of view, the first is the "individual dream", then the "corporate dream", and finally the "Chinese dream". Chinese companies have to play on the international stage. By generating more Fortune 500 companies and more world famous brands, China can become a world power and realise everyone's "Chinese dream".

Source: China Tire Dealer