New exhibitors now confirmed for Tyrexpo Asia in March 2013 include Omni United, Crowntyre, Al Dobowi Group and BKT from India.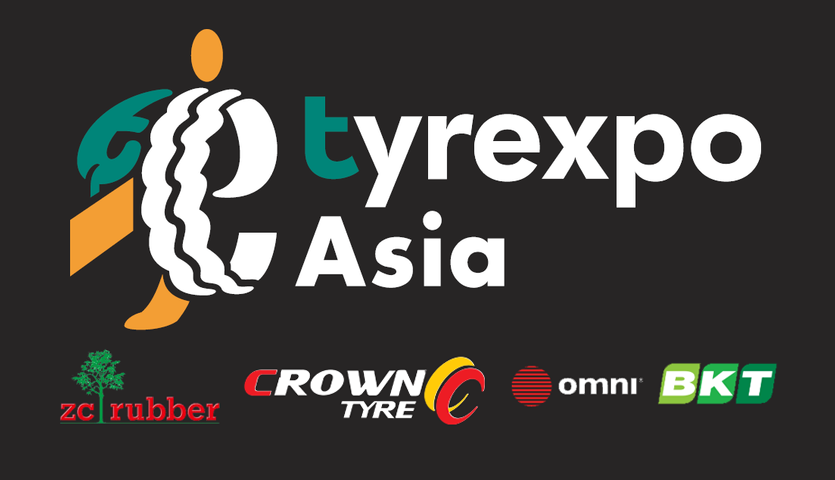 Singapore-based Omni United, with its fast-growing flagship brand Radar, which now has a presence in over 80 countries across five continents. Its new Radar patterns will be on-show at the Singapore Expo Centre from March 19-21, including the Renegade A/T, a rugged, M&S rated, all-terrain tire for light truck and SUV applications, available in five different sizes.
Leading a powerful presence of Chinese tyre companies at the show is ZC Rubber, which is the country's largest and fastest growing tyre manufacturer.

Crowntyre is another expanding Chinese tyre manufacturer that looks forward to building a wider customer base through the show. In 2012, Crowntyre invested in setting up a subsidiary company in Singapore, Gremax Industrial, to increase its service levels to customers in the ASEAN region. Other subsidiaries have also been established in the USA, Europe and Middle East to support sales volumes that have increased by an average of over 30% for each of the past six years. Last year, more than 6,000,000 units of passenger and light truck tyres were sold by the company, which owns three independent brands including Gremax, Suntek and Tracmax.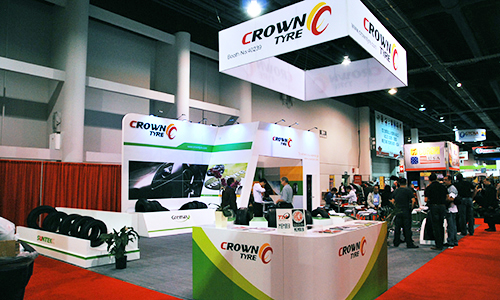 Middle Eastern suppliers will also be well represented. The Dubai-based Al Dobowi Group will be showcasing its latest new brand, Eternity, with a product range that includes truck and bus radials, truck bias, light truck, passenger car and OTR tyres. Also from Dubai is Zafco's Zeetex brand, established in 2005 and and comprising extensive ranges of tyres, batteries and lubricants.
Show regular BKT from India is a leading player in off-highway tyres with a presence in 130 countries and a global market share of 5%. Having established itself in the replacement market, BKT is now focusing on major OEM customers in Asia.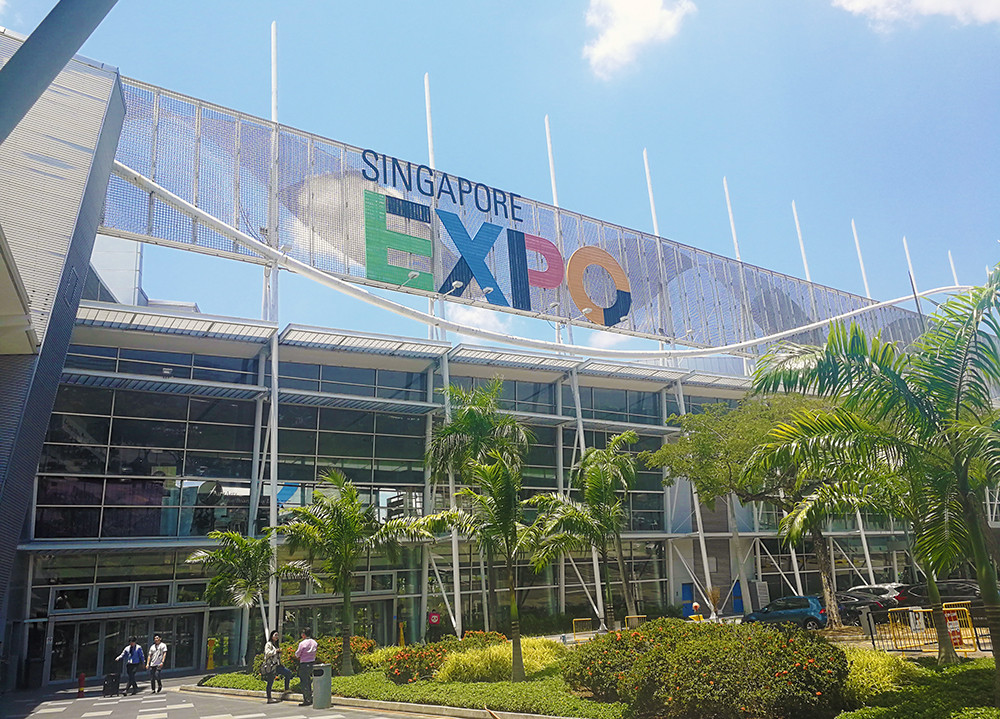 While there will be an unprecedented number, range and variety of tyre companies at the show, visitors will also have exceptional access to dozens of international suppliers of retreading materials, technology and equipment, wheels, workshop machinery, tools, accessories and consumables. Visitors can pre-register to avoid delays at www.eci-international.com, guaranteeing easy entry on the three show days, 19, 20 and 21 March 2013.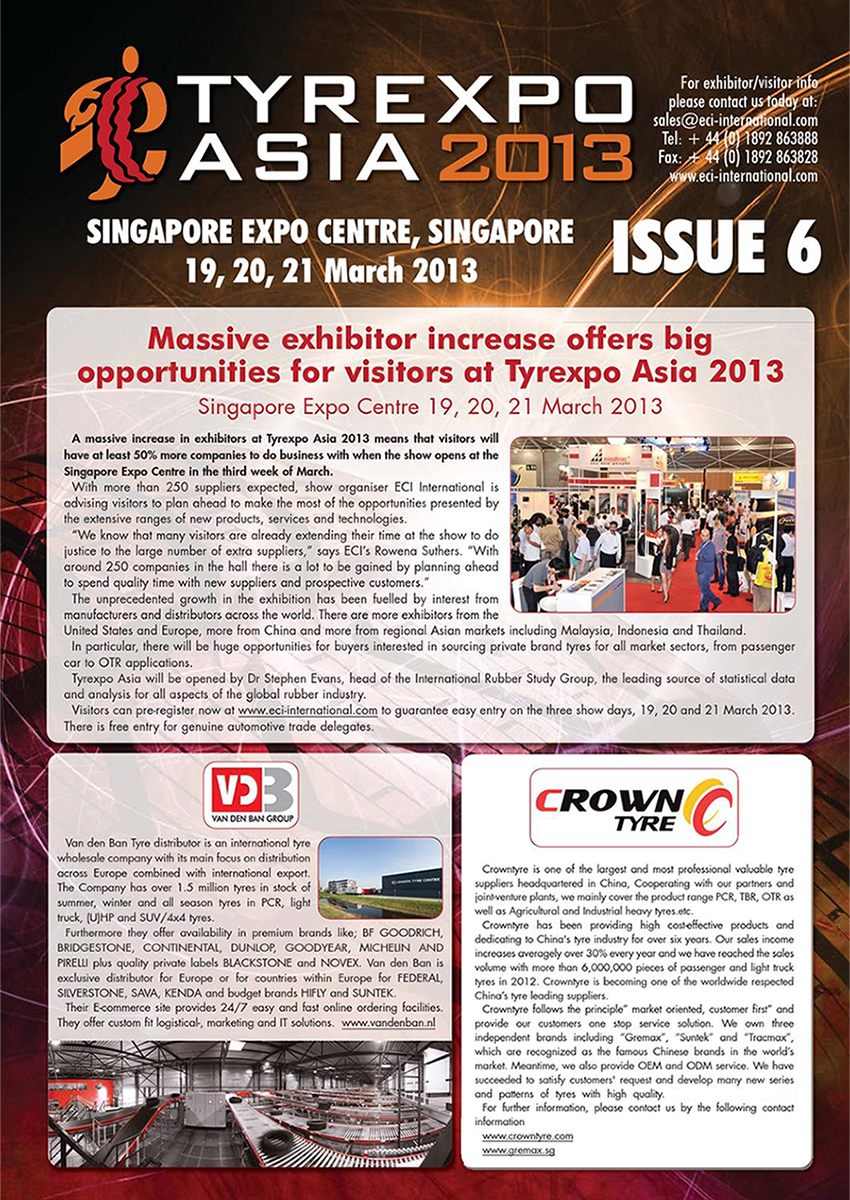 Source: Tread Magazine UK