Crown International Corporation works closely with NHS acute trusts for medical and protective supplies. In this way we would like to support the outstanding work of all the doctors and healthcare staff who work day and night for people's health.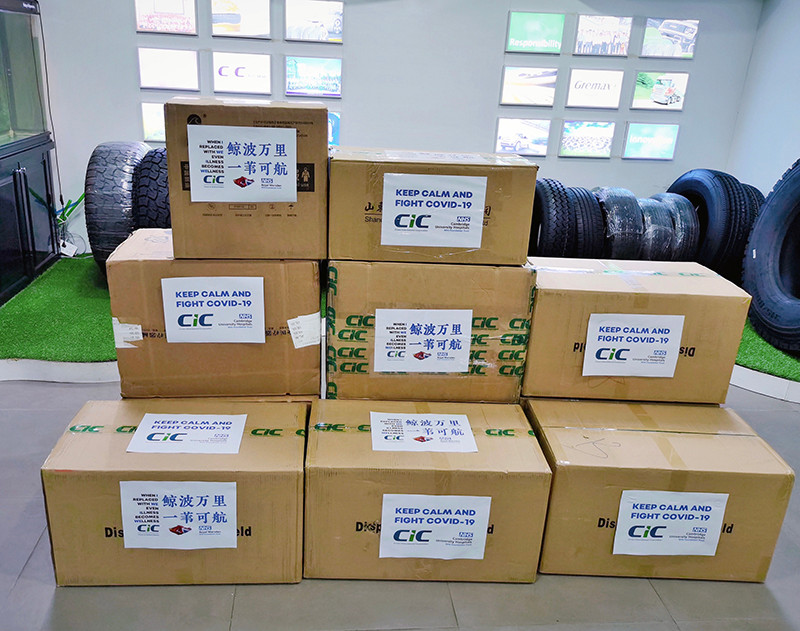 Professor Sir Robert Lechler, Provost and Senior Vice-President (Health) of King's College London, acknowledges the gift from Crown International Corporation on behalf of King's Health Partners, which includes Guy's and St Thomas', South London and Maudsley, King's College Hospital NHS Foundation Trusts, and the university King's College London.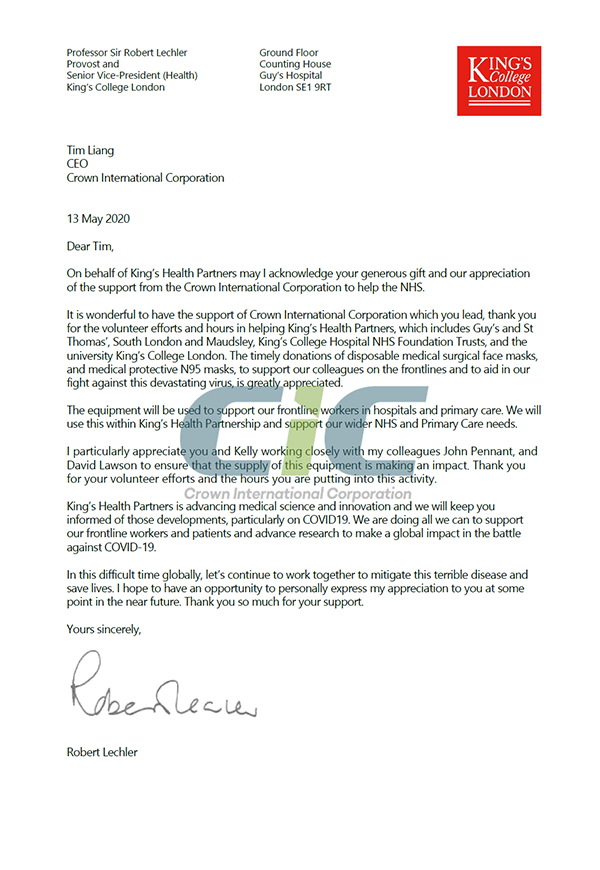 The timely donations of disposable medical surgical face masks, and medical protective N95 masks, have been distributed to the frontline workers in hospitals and primary care, to support and aid in the fight against the virus.
There's a Chinese saying going back generations, "鲸波万里,一苇可航" (jing bo wan li, yi wei ke hang), meaning with determination and solidarity, even extreme hardship will be overcome with everyone standing together. Crown International Corporation is doing all we can to support our frontline workers and patients and advance research to make a global impact in the battle against COVID-19.

In this difficult time globally, let's continue to work together to mitigate this terrible disease and save lives.

Keep calm and fight COVID-19. Our thoughts are with you.